I'm one of life's weirdos. I don't get hot drinks. If I'm thirsty, cold is always the way to go. The closest thing I get to a hot drink is soup, I'm not even partial to a hot chocolate.
But, what I do like is the taste and smell of coffee. When I first tried a Starbucks caramel Frappuccino (thanks sis), I knew I had found my go-to order.
This started as an infrequent treat, but has since progressed to an almost daily habit. Working from home, it did provide a reason to leave the house, so there were side benefits to the caffeine fix.
I thought I should include this in case you've not tried one, or prefer to support the independent coffee house over the corporate Starbucks machine
.
The Frappuccino is a blended ice, coffee based drink. The texture isn't ice-cubes or ice chips, but more like the 7-Eleven Slurpee, do you remember them?
Typically
it's topped with whipped cream and some sugary syrup. It's safe to say the standard version isn't great for you, calorie-wise. But, if you opt for the skinny, light version, it makes a significant difference – you're welcome!
On my adventures round the Far East, as well as frequenting Starbucks, we found several smaller places that had a Frappuccino
equivalent
. Perfect for a hot and sticky day.
I've been thinking of trying to recreate this delicious iced drink at home for a while now,
mainly
to cut down on the daily cost
.
However
, the temporary ban on reusable cups and social distancing measures have spurred me on.
I was keen to stick to a lower calorie option, so my shopping list is below:
1 espresso

120 ml Skimmed milk
3-4 tbsp Sugar free Caramel Syrup
Low-sugar caramel sauce (to imitate the Starbucks caramel drizzle)
Ice
You could also leave off the caramel sauce to reduce the calories further.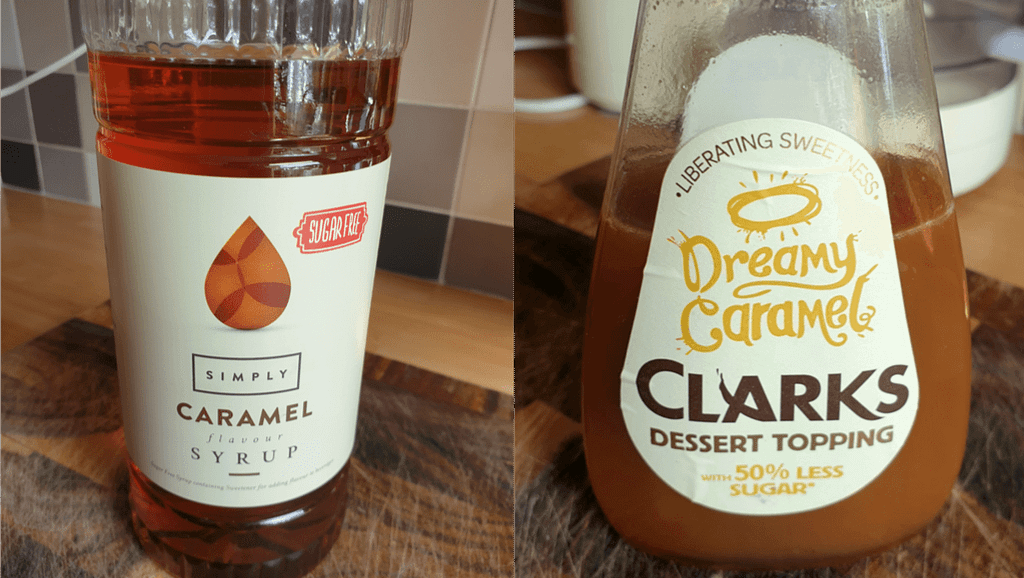 To call this a recipe might be a bit of a stretch, but here it is. 
This is makes 1, medium sized Frappuccino.
Calories – 125 (dependent on your syrup & sauce)
Espresso machine

Food processor with jug attachment
Straw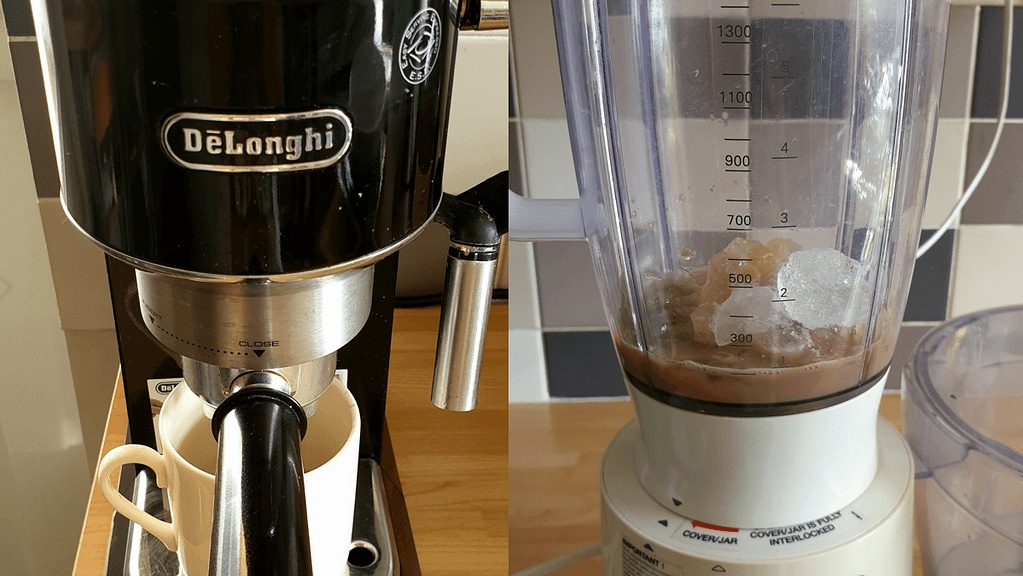 Method
1. First make the espresso following the guidelines for your machine, leave to cool
2. Add the milk, espresso, ice and caramel syrup to the jug
3. Blitz until all the 'lumps' of ice are gone – this happens pretty
quickly
in my experience
4. Pour into your favourite mug/cup
5. Drizzle with the caramel sauce
6. Enjoy through a straw (I use a dishwasher friendly metal straw)
I
really
enjoy this version, it's not identical to Starbucks, but is a good alternative that isn't crazy on the calories
!
I hope you enjoy it too and get to recreate a bit of a cafe experience while you're staying at home.