I'd never been abroad for Christmas before, so I wasn't sure what to expect. I knew there'd be a distinct lack of open fires, scarves and Christmas jumpers, but what other traditions would I miss?
Although I love travelling, I'd also describe myself as a bit of a homebody. There are few things I like more than being snuggled under a blanket in my little house, probably having a nap. For me, Christmas has always been a time of year to get cosy at home when it's freezing outside, wrap presents while watching Love Actually and indulge in cheese and chocolate! Donning a bikini couldn't be further from my mind.
I won't lie to you, it was pretty odd being away. Some things are annoyingly the same. Namely the incessant Christmas music – absolutely everywhere. Songs about snow glistening just don't invoke the Christmas spirit when you're sat in shorts, in the land of no socks, shades on and the sun beaming down.
Embracing where you are
The fun side of being away, where many locals don't even celebrate Christmas, is that everything stays open and you get to see some interesting, and in some cases, creative interpretations of the Christmas 'traditions'. Christmas trees in particular. A favourite was this beer bottle creation on a Ko Lanta Beach – you've got to do something with all the empty Chang bottles, right?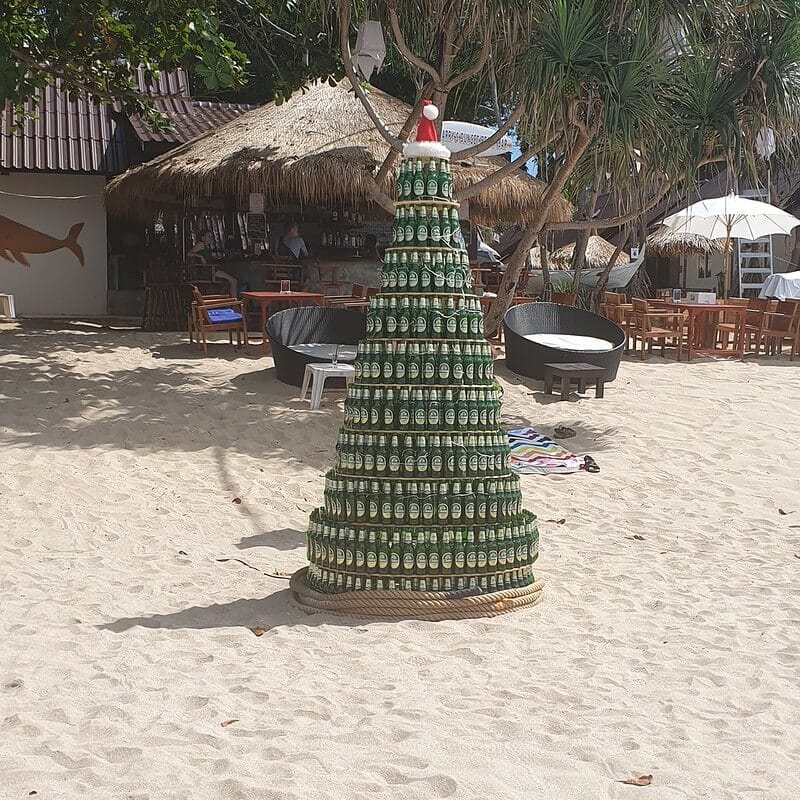 The shopping malls go all out with the decorations too. My favourite was
The Pavillion in KL
. They seamlessly merged Christmas with the new Star Wars movie release for a very…unique display. Oh so random, but oh so right!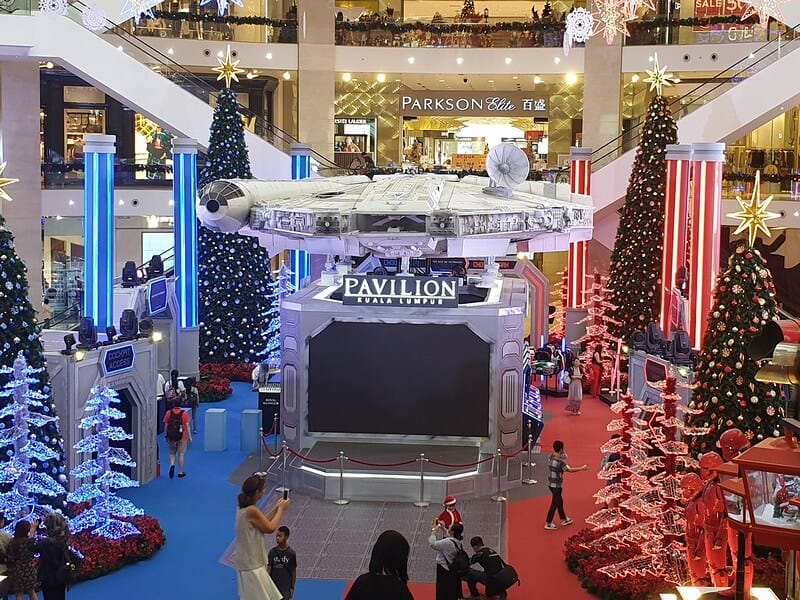 Christmas Day celebrations
We wanted to celebrate Christmas Day in some way. After some extensive research and reading reviews, we decided on a buffet lunch at the Sofitel in Sukhumvit Bangkok, a luxury hotel we've stayed in before. 
I know, I know, the word 'buffet' can be a bit of a turnoff – well it is usually for me. For some reason it makes me think of school dinners or cheap all-inclusive resorts where you end up with a random plate of mismatched food!
But not here. Here a buffet is code for a 3-hour eating extravaganza. The 3-hour time frame gave us pretty much an hour for each course, with some much-needed breathing time in between. For the ladies, I'd recommend a floaty dress, no chance of trouser buttons flinging off or subtly trying to undo the top button!
There was an astounding array of seafood and other sumptuous starters – oysters, crab, shrimp, scallops and of course, half a lobster with garlic butter each! Next up was a selection of your more traditional roast meats, veg, but to our horror – no roast potatoes. I mean, I'm not sure a roast is even a roast without them? But, we let it slide, it was the holiday season after all. Finally, there was a dizzying display of desserts available – I opted for Christmas pudding with gingerbread ice-cream – no regrets!
We're not one for organised entertainment, but I would question anyone who wouldn't find themselves gushing over adorable Thai children performing Christmas carols, with accompanying Christmas themes outfits and cute dance routines. All in all, it was a fun experience, although I still didn't feel that Christmassy.
Stress-free
The main joy of being away for the festive season was that it was a stress-free, relaxing experience. There was no pressure to have the 'perfect' day, no worries about people liking their presents (we told family that we wouldn't be doing any and that they shouldn't get us anything either). Plus, no packing up of all the decorations required.
We spent Boxing Day by the pool – it was bliss!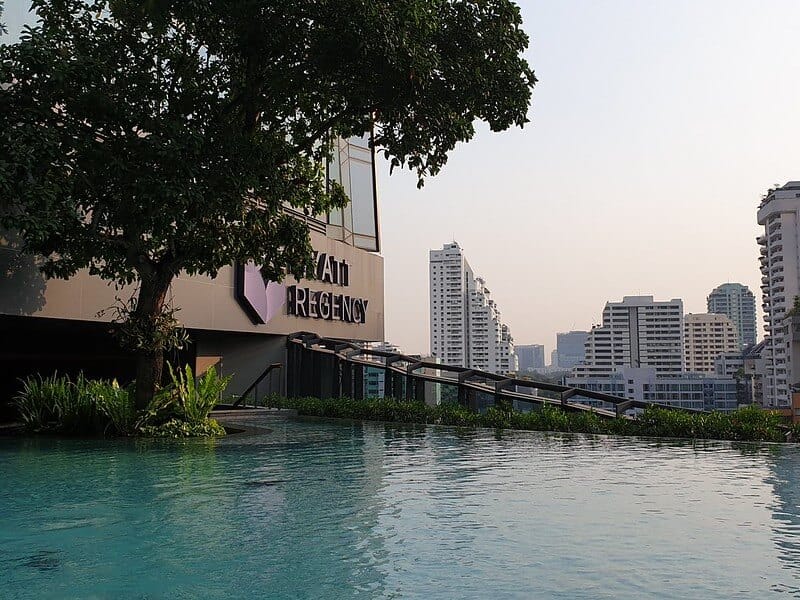 I guess for me, Christmas wasn't really 'same same', it was just different. I won't rule out being away again, but this year I'm looking forward to Christmas at home – will all the trimmings.